Cisco Certified Network Associate CCNA
Instructor Led Course
20 Contact Hours By CISCO Certified Trainer
Proudly trained 2500+ CCNAs in UAE

Over 2000 jobs require Cisco skills in Seek

CCNA Certification recognized worldwide

Average Network Engineer salary AED 95,000

Experienced trainers, world-class facilities

We have over 22 years of training experience
Cisco Certified Network Associate (200-301 CCNA) (Outline)
Exam Required: Cisco Certified Network Associate 200-301
20% 1.0 Network Fundamentals
Explain the role and function of network components
Describe characteristics of network topology architectures
Compare physical interface and cabling types
Identify interface and cable issues (collisions, errors, mismatch duplex, and/or speed)
Compare TCP to UDP
Configure and verify IPv4 addressing and subnetting
Describe the need for private IPv4 addressing
Configure and verify IPv6 addressing and prefix
Compare IPv6 address types
Verify IP parameters for Client OS (Windows, Mac OS, Linux)
Describe wireless principles
Explain virtualization fundamentals (virtual machines)
Describe switching concepts
Configure and verify VLANs (normal range) spanning multiple switches
Configure and verify interswitch connectivity
Configure and verify Layer 2 discovery protocols (Cisco Discovery Protocol and LLDP)
Configure and verify (Layer 2/Layer 3) EtherChannel (LACP)
Describe the need for and basic operations of Rapid PVST+ Spanning Tree Protocol and identify basic operations
Compare Cisco Wireless Architectures and AP modes
Describe physical infrastructure connections of WLAN components (AP, WLC, access/trunk ports, and LAG)
Describe AP and WLC management access connections (Telnet, SSH, HTTP, HTTPS, console, and TACACS+/RADIUS)
Configure the components of a wireless LAN access for client connectivity using GUI only such as WLAN creation, security settings, QoS profiles, and advanced WLAN settings
Interpret the components of routing table
Determine how a router makes a forwarding decision by default
Configure and verify IPv4 and IPv6 static routing
Configure and verify single area OSPFv2
Describe the purpose of first hop redundancy protocol 10% 4.0 IP Services
Configure and verify inside source NAT using static and pools
15% 5.0 Security Fundamentals
Define key security concepts (threats, vulnerabilities, exploits, and mitigation techniques)
Describe security program elements (user awareness, training, and physical access control)
Configure device access control using local passwords
Describe security password policies elements, such as management, complexity, and password alternatives (multifactor authentication, certificates, and biometrics)
Describe remote access and site-to-site VPNs
Configure and verify access control lists
Configure Layer 2 security features (DHCP snooping, dynamic ARP inspection, and port security)
Differentiate authentication, authorization, and accounting concepts
Describe wireless security protocols (WPA, WPA2, and WPA3)
Configure WLAN using WPA2 PSK using the GUI
10% 6.0 Automation and Programmability
Explain how automation impacts network management
Compare traditional networks with controller-based networking
Describe controller-based and software defined architectures (overlay, underlay, and fabric)
 Separation of control plane and data plane
 North-bound and south-bound APIs
Compare traditional campus device management with Cisco DNA Center enabled device management
Describe characteristics of REST-based APIs (CRUD, HTTP verbs, and data encoding)
Recognize the capabilities of configuration management mechanisms Puppet, Chef, and Ansible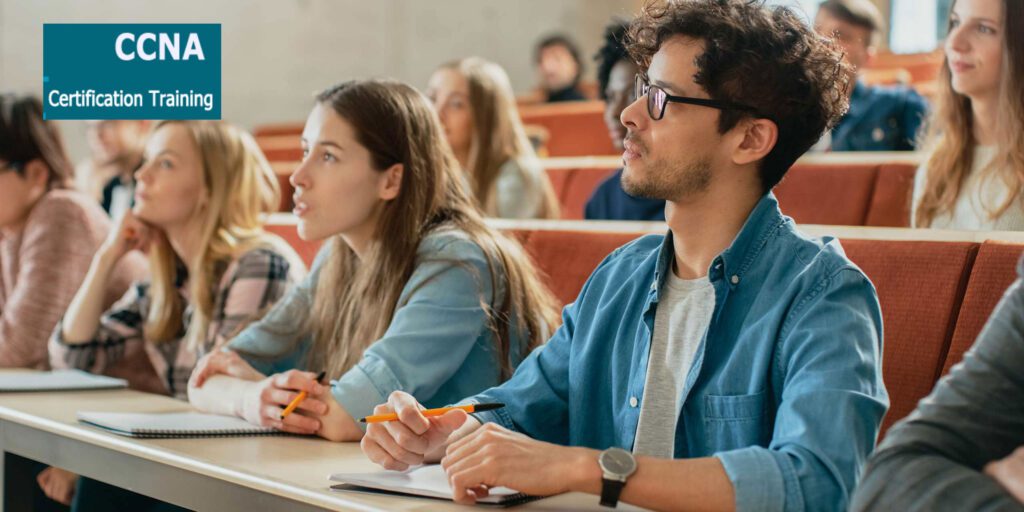 Get In Touch With An Expert
See what our clients have said about us
I'm so impressed with the CHRP course and NLPTECHFORMA center; I enjoyed my time there and the material was very useful as well.
If you looking for a place to tap from the pool of knowledge, then choose NLPTECHFORMA. I had a never ending experience in which i enjoyed every bit of my time there.
I went NLP to do my IELTS because of Jennifer, she was great and customer oriented. She is helpful when I was doing my IELTS. She is a good staff.
Great study material, I was extremely well prepared for my IELTS test in the short period that I had before my test thanks to the NLP tech center and the amazing trainers here!
I just finished my Digital Marketing Course with Mr. Raj. He was extremely helpful and a good teacher. He made sure I understand everything SEO, PPC, LEAD-Adds and more.
Good hands on experience, understanding network devices. It allows me flexible to learn. Highly Recommended!
Great material of study. NLP Tech has a great learning platform for take Certification and continuous education programs.
I m always grateful to them for providing me a platform of practical learning and preparing me for the corporate life.
It was a great experience of learning MCSE here. Overall it is among the best training centers I have visited so far.
Good for self-paced learners. I would recommend this type of training for anyone that is a self-starter.
It is a fact that its NLP TECH training center is best in every field. Wonderful experience everything was amazing.
I saw advertisement of this center & when I enrolled for AutoCAD course i was excited to be in the environment that was extremely ideal to learn & grow.
NLP provides you with sessions and full training course.
The CCNA certification validates a networking professional's ability to install and configure Cisco switches and routers in multiprotocol internetworks using LAN and WAN interfaces, provide level 1 troubleshooting service, and improve network performance and security.Target AudienceNetworking Professionals and Internetworking Professionals Exam CCNA (200-301)